Cup-a-Jo
Press Kit
About the Band
Cup-a-Jo has been playing Colorado since 1996, and has established themselves as one of the finest acts in the area, with their solid musicianship and exciting live performances. Their musical stylings include Funk, Chicago Blues, New Orleans R&B, Jazz, and some early Rock 'n' Roll.

Besides playing local nightclubs, the band has been featured at notable regional festivals, as a support act for dozens of national touring acts like Chris Duarte, Charlie Musselwhite, Tab Benoit, Lonnie Brooks, and Marcia Ball to name a few.
With two released CDs under their belt, the band has been featured in local and national musical magazines. The band is constantly evolving, and strives to always give their audiences something different and refreshing at every show.
A Cup-a-Jo performance will feature many styles of music, performed with their own creative interpretations. The band strives to adapt to every situation, performing electrically or acoustically, depending on the venue.
Contact:
Joe Oeser/Cup-a-Jo
cup-a-jo-band.com
joe_oeser2@hotmail.com
720-560-0286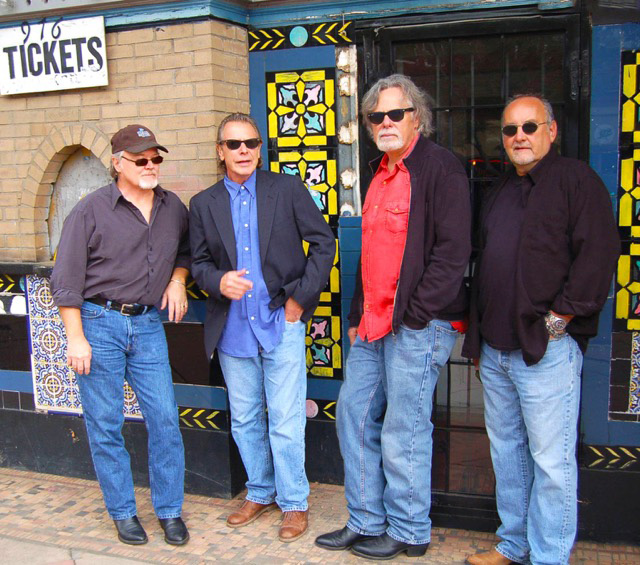 ---
The Band's Biographies
Richard Reeder - Harmonica, Percussion and Vocals,
Rick has been performing in Colorado since 1965.  He has had the pleasure of performing and recording with many of Colorado's performers, as well as several national performers.  To name just a few, Paris Delane (Sonia Da Da), members of Colorado's legendary Freddy-Henchi Band and Sugarloaf and Zephr, Jack Hadley, Jennifer Lane (a special thanks to her), Bill Payne (Little Feat), Larry Thompson (Dotsero and the Otis Taylor band), Bob Rebholz, Kenny Vaughan and several others. Last but certainly not least, his friends in Cup a Jo, who have toured, performed and recorded with some of the very best local and national players as well.  He would like to thank them all for sharing their stages with him.

Joe Oeser - Vocals, Acoustic and Slide Guitar,
Joe is a transplant of Chicago, drawn to Colorado for its strong musical community. His career has been an epic trip through the shark-infested waters of the music industry, signed to major record labels and touring with numerous national acts. Joe has fashioned a unique Blues-Based style as a Singer-Songwriter.
Since 1996, Joe has been very fortunate, performing and touring with the best respected musicians that Colorado has to offer. Sharing the stage with the members of Cup-a-Jo is every musician's dream.
Joe is surrounded with devoted, dedicated, talented musicians and he has a strong bond with the entire band.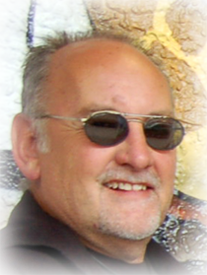 Mark Zarlengo - Keyboards, Bass, Melodica, Trombone
Mark is well versed in all forms of music from classical, Jazz, Rock and Roll, R&B, Soul and Pop.
Toured the world performing with an array of artists representing a multitude of different genres of music with such artists as Bob Hope, Bo Diddly, Trini Lopez, Rosemary Clooney, Brian Setzer, Level 42, Southern Pacific, The Platters and Kingston Trio.
Performing in this current market with bands Jo-Mama, The Rockaholics, The Donnie Scott Project and well known Nashville singer/songwriter Verlon Thompson has provided a wealth of experience and appreciation of what it takes to captivate a live audience from large concert venues to small and intimate settings.
Studio credits include commercials such as Coors Light Silver Bullet, Little Caesars Pizza and a number of other high profile products and bands.
Performing with Cup-a-Jo is the culmination of a storied and rewarding friendship with the finest group of musicians and songwriters anywhere.
Ron Knowlton - 6 and 12-string Guitar,
Ron began playing at 16, and performed in the local music scene in Tampa, FL., in clubs and opening opposite the Blues Image. He later migrated to up-state New York and joined the local music scene there.
The beautiful Rocky Mountains eventually called him to Colorado, where he quickly hooked up with local musicians, in bands such as Jo-Mama, the Rockaholics, Latitude, and his own Jazz-Fusion group, Research. His love of Jazz, Jazz-Fusion and Blues led him to study with the great Dale Bruning, Jazz guitarist and teacher. He has had the pleasure and good fortune of recording and performing with many of Colorado's finest musicians and vocalists, as well as opening for some national acts, including Level 42, Brian Setzer, and Southern Pacific to name only a few.
Music is Ron's therapy. Being able to share it and perform with the Cup-a-Jo brotherhood is a wonderful and fulfilling experience.
---
Cup-a-Jo • Partial Song List
I'm Gonna Go Fishin' - Dr. John
Love the One Your With - Stephen Stills
Why Don't Cha - Eric Clapton
Sugaree - Grateful Dead
Thrill Is Gone - BB King
Superstition - Stevie Wonder
Papa Was a Rollin' Stone - Temptations
Don't Change Horse's - Tower of Power
Can't Always Get What Cha Want - The Rolling Stones
A Song for You - Leon Russell
Wild Horses - The Rolling Stones
Cruel World - Solomon Burke
Compared to What - Les McCann
Loan me a Dime - Boz Skaggs
Chain of Fools - Aretha Franklin
Maneater - Hall & Oates
What's Goin' On - Marvin Gaye
Put It Where You Want It - The Crusaders
Cold Sweat - James Brown
Come To Papa - Steve Miller
Don't Need No Doctor - Ray Charles
---
Cup-a-Jo • Listen • mp3
To hear music samples of Cup-a-Jo, click on the song titles below.
---
Cup-a-Jo • Promotional Material
Download Promotional Materials by clicking on the icons below.