Cup-a-Jo
Music / Listen

---
Cup-a-Jo's Newest CD Release!!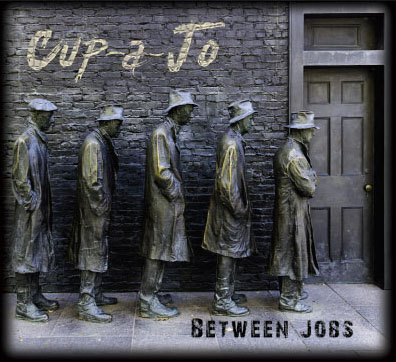 Cup-a-Jo CD - Between Jobs - available now

1. Get Up
2. Stay With Me
3. I'll Be Gone
4. Black Dog
5. Casey's Pond
6. Boxes, Pills and Pain
7. You Can't Always Get What You Want
8. Waiting on Juliet

---
Cup-a-Jo CD - Straight Up

1. Straight Up
2. Point of View
---



Cup-a-Jo CD - Enough's Enough

1. Crazy Talk
2. Enough's Enough
3. My Love
4. Sister
---
To hear songs select PLAY on player, Next for the next song,
Previous for the previous song and STOP to stop playing.
You can adjust the VOLUME with the volume knob.
It may take a few moments to download each song, they will start automatically once the download is complete.
Music is also available on the Press Kit page