Cup-a-Jo
Media & Materials

VISIT AND SUBSCRIBE TO OUR YOUTUBE CHANNEL VIDEOS at:
Cup a Jo - Youtube
Sound Cloud :


---
New Now Available - 2017!!

Between Jobs is available at Amazon, CD Baby, iTunes, and REVERBNATION
also here at Cup-a-Jo.com
---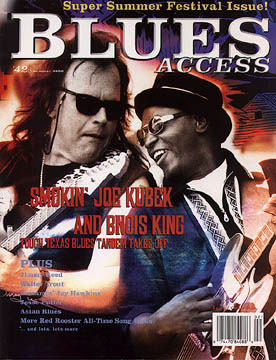 Cup-a-Jo • Straight Up
Guitarist/singer/writer Joe Oeser leads his Cup-a-Jo band through 13 of his original compositions, ranging from fun and funky to slow and bluesy. With a second guitar, bass, drums and keyboards, the gang does a pretty good job, especially on the tunes featuring the full horn section — God, I love those horns! And Oeser's fine guitar work over the keyboards of Gary Brudos sound great. (Straight Up)

---
Cup-a-Jo • Straight Up

5.0 out of 5 stars Really Cool Album Cover, July 30, 2004
This review is from: Straight Up (Audio CD)
Straight Up, by Cup-a-Jo is a groovin' album. You'll dig the rhythm and blues of "Angel Is The Devil". All the songs were written and sung by Joe Oeser, whom also plays guitar. The mellow "On my Mind" should absolutely be the single from the cd. It's a slow groove that can withstand repeated listens. Kent Brown, the other guitarist, works well with Oeser.
Straight Up is a rock album that leans more toward the blues than it does rock and roll. However, you'll find your foot tappin' to the sounds often enough to keep you from getting the blues. Drummer Don Epstein and bassist Chriss Sutliff will see to that. This album is also jazzed up with sax, and trumpet (played by the Horn Dogs). And Gary Brudos adds just the right spice to the mix with his keyboards.
Joe Oeser brings out the gravel in his voice on "Funky Monkey." The boys keep the funk sound very tight on this cut. You might find yourself dancing in short jerking motions.
"Lucky Leroux" opens up with the chatter atmosphere of a bar, restaurant, or club full of customers. But "In The City" appropriately starts with the sounds of city traffic. Then fades in the drum stick tapping on a cow bell along with the bass and the congas. But the real treat is the the organ and the flute on this tune. That is, until Oeser's voice arrives on the scene. This is one of his best sung songs out of the collection.
"Ain't No Perfect World" is the coolest song out of the thirteen tracks. Listen to it and you'll hear why. Edie Peay's background vocals on the chorus are just right. The lead guitar riff could have lasted longer, but the taste that you get just makes you want more. And this being the last song, you might just want to listen to the entire cd again.