Cup-a-Jo
The Lads




Richard (Ricardo Suavé ) Reeder: Harmonica/Vocals/Dance Instructor
(a.k.a. Mo Betta)

At a very impressionable age of 5, Richard was drawn to tap dancing after one Sunday night huddled around the old Zenith TV (black and white, of course) at the Catholic orphanage. To his delight, performing that night was Topo Gigio. BAM! He knew he found his calling. However, Richard being Richard took it one step further. Realizing he had to separate himself from everyone else at the orphanage, he added harmonica to his recitals.
To this day you can catch Richard at any local Fred Astaire Dance Studio or the 16th Street mall busking/dancing/and blowing his harp. Just me thinkin' about it gives me the
heebie - jeebies.
---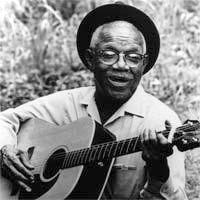 Ron (Uncle Spunk) Knowlton: Guitar
Ron grew up in the citrus state, sunshine and gators. Ron had an interesting upbringing. He came from a long line of carney folks, generation after generation. Folks would come from miles around, just to see little Ronny wrestle giant possums. Woo-eee these critters were mean, with big gnarly teeth. And when they broke wind, it would clear out the Big Top. Ronny new at an early age he couldn't continue to do this for ever. One of his mentors at the circus was Lawrence, the bearded lady. One day when Ronny was putting curlers in her/its beard, she suggested picking up the guitar. She knew Ron had a talent for picking up cans during the day for extra cash, so why not pick up the guitar.
Have a purpose in life she said, have a purpose.  It stuck.
---
Joe (Joey the Fish) Oeser: Guitar/Vocals
Growing up in a place known as the city with "Big Shoulders", the south side of Chicago was not for the timid or the weak. As a young hoodlum, Joey always had a Hitachi portable radio strapped to his ear, dialed into the AM station of choice, spinning the 45's on WLS. Many a cold night curled up in some cardboard box in any given alley in Chi-Town that he called home. The sound of music kept his toes a tapping 'til the soup kitchens opened the next morning. Eventually he pulled himself up, brushed off his newly stolen Keds  (Oprah left them in the dumpster, outside her house) and landed a CEO position as an entertainment mogul, performing in the Chicago area White Castles. Stop in and give a listen, and while you're there, pick up some sliders at the "House of Crave". You might see Harold and Kumar in line "Buying By the Sack".
---
Mark (Z- Throttle) Zarlengo: Keyboards/Bass
Growing up on the gritty blacktop streets and back alleys of a seedy area known as "Five Points", and coming from a family of 18 kids, he had to find out the hard way how to make a living -street smarts man- plain old street smarts. Helping out around the house with so many mouths to feed, Mark pulled a hand-made cart by day, selling his wares, fresh fruit, knife sharping, derringers and a neighborhood favorite, fresh homemade meatballs and sausage. Momma Mia! Eventually he was able to squirrel enough money away to buy a Hohner Melodica and from there his first upright piano. Playing piano on a street corner of Globeville, Mark was discovered by an up and coming low budget movie producer. With a little bit of persuasion, he landed a starring role in an underground movie, which had the Oscar community reeling in revelation. It was a Hollywood red carpet event. A movie the likes of which had never been seen — "REEFER MADNESS". Unfortunately, it was a bomb. Maybe it was timing, or maybe it was the opening night venue – Knights of Columbus – in Bismarck, South Dakota. Who would have guessed? You can still catch Mark tickling the ivories if you're ever down in the sleepy little town of Cañyon City. He's the "cat's meow".
---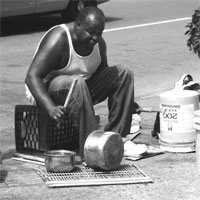 Percussion
Where–abouts unknown?
---
Bass
Where–abouts unknown?
---
No animals were harmed in the making of these individuals!